2020 SENATE INTERACTIVE MAP
The U.S. Senate has 53 Republicans and 47 Democrats (including two independents). There are 35 seats up in 2020 - including special elections in Arizona and Georgia - of which 23 are held by the GOP. Democrats will need to gain 3 or 4 seats to take control.
This 3-part Senate map lets you view the current Senate, make a forecast for the 2020 Senate elections, and see the composition of the 2021 Senate based on those predictions. Use the buttons below the map to share it on social media or embed it into a web page.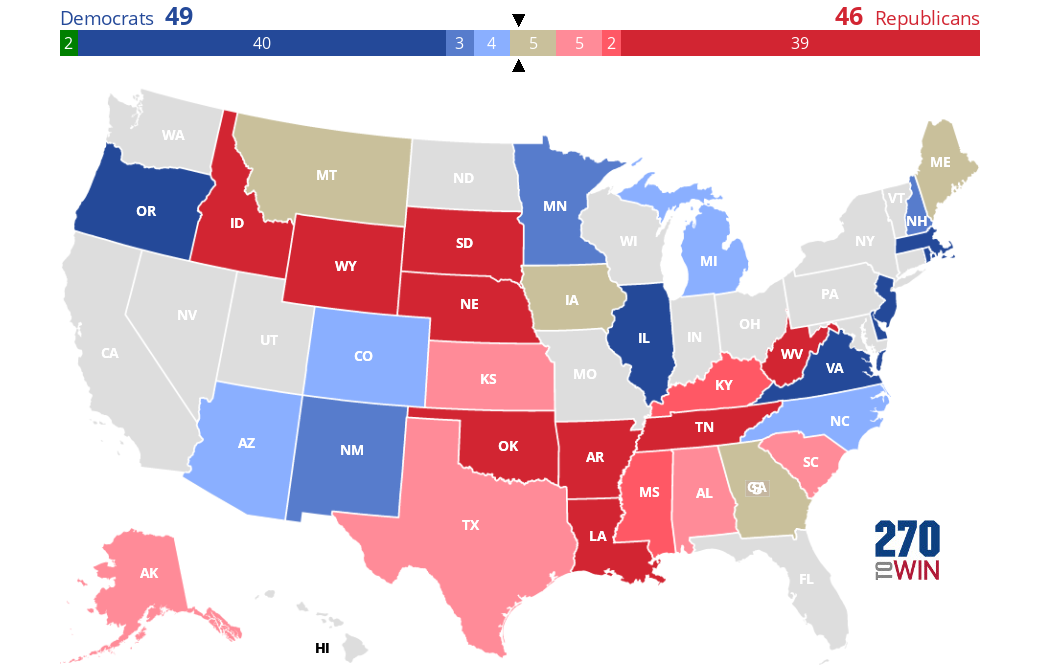 Click the map to create your own at
270toWin.com