2020 GOVERNOR ELECTION INTERACTIVE MAP
The nation's governorships are nearly evenly split between the two parties, with 26 Republicans and 24 Democrats in office. 11 states will hold gubernatorial elections in 2020; seven of the incumbents are Republican, four are Democratic. The table below the map lists the current governors of all 50 states, divided up by the year of next election.
The three-part map lets you view the current governors by party, make a forecast for the 2020 gubernatorial elections, and see the 2021 map by party based on those predictions. Once you create your forecast, you can use the buttons below the map to share it on social media.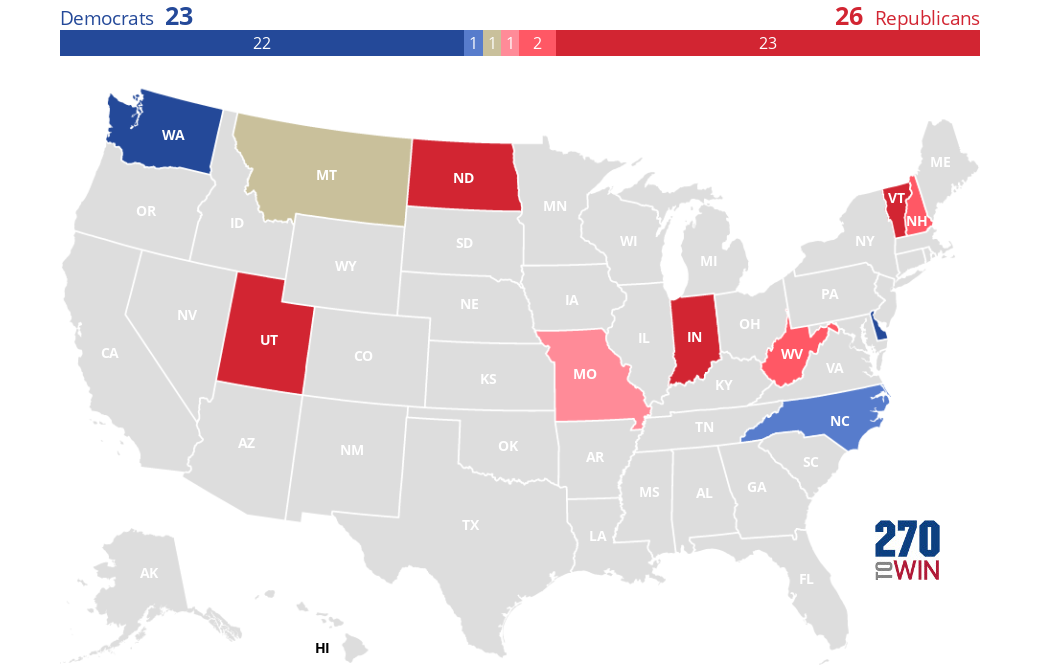 Click the map to create your own at
270toWin.com